Endorsements

Thank you so much for coming and doing the amazing assembly and workshops at ESS Julie! The whole staff team are buzzing about it!
Lucy Kroll, SENDCO, DDSL and Head of PSHE, Eaton Square Prep School

That was great, thank you so much! You get so much conveyed even remotely, it's brilliant.
Bethan Waddington, Head Events, CPD and Consultancy, The Boarding Schools' Association

Thank you for running the course yesterday. It was very engaging and the delegate's were pleased.
Akousa, ISA

Julie, came into our house and everyone smiled! She is such a lovely, encouraging and positive person. The girls really opened up to her and looked forward to her visits. She gave really practical advice that could be put into practise immediately. I witnessed my girls putting the Brave the Rage techniques into practise and everyone seemed lifted, empowered and listened to. We all love Julie.
Becks, Mum to 4 girls, Pipers Corner School

I would like to mention that both the service and I have thought highly of the training content you have delivered and the enthusiasm you have delivered the sessions with. All courses have had very good feedback and hopefully the attendees are equipped to use some of the tools to combat bullying.
Paul - Learning and Development Officer, Lancashire County Council

Thank you so much for such a great webinar. I would love to use your suggestions with my Y4 class.
Hilary - Teacher, North London Collegiate School
We have a couple of mini wobbles, but each time he goes in he is using your techniques and telling me how they are working. Thank you so so much.
Phil - Parent, London

The thing I like about you is that you are very sincere and down to earth.
Elva - Parent, Graveney School

The training was thoroughly well received and gave a real impetus to the staff and student body to recognise that the topics being covered occur in their own environment and to commit to dealing with the issues. I would absolutely recommend Julie to deliver any of the above topics at your institution.
Alex Colenso, Head of Grosshaus, Lyceum Alpinum Zuoz

Ms. Wilkinson was highly professional, an excellent speaker, her seminars were interesting and informative and proved a great success amongst our members.
Christophe X. Clivaz, Director General, Swiss Learning

Very pleased to be able to sit through your session yesterday. I really enjoyed watching you in full flow and as I said, was very impressed with how responsive and flexible you managed to be. As expected, the evaluations show just how appreciative the delegates were of your efforts. Well done!
AJ Thomson OBE, Director of Training, The Boarding Schools' Association

Julie proved to be an enthusiastic, engaging speaker. Julie is very knowledgable about her subject matter and connected with her audience well,making sure that everyone"s input was listened to and included in the day. She had obviously prepared well for the day and quickly took on board the needs of the audience based around the sector that they all work in.
Mark Robinson, Boarding Schools' Association

I just thought you would like to know you are a truly inspirational woman and I aspire to be someone like you.
Emmie, Liverpool Hope student

It was great to meet you and you should be extremely proud of the work you have put into developing the Solutions to Bullying resource. I was swept along with your enthusiasm, knowledge and passion.
I look forward to working with you in the future.
Maria Mason, Learning Development Co-ordinator for Suffolk County Council

Lovely to hear from you and I am so pleased the courses are being so well received. Keep up the great work.
Julie Keating, Alternative Education Commissioning Service, Planning and Provision

Great seminar hosted by Julie Wilkinson today at Nomura on solutions to bullying for children and young people, very informative and some brilliant advice. Thank you.
Tom Hill, Nomura Bank

Many thanks and congratulations on such a dynamic event!!
Liz Carey, Lead Nurse, Hunt Health Centre, Charterhouse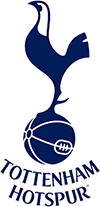 On behalf of everyone here at the Tottenham Hotspur Foundation I just wanted to say a huge thank you for delivering such a brilliant training programme to our trainee mentors last night.
Your style of delivery and content of the programme were absolutely spot on for that audience and I know that everyone involved came out totally enthused, brimming with confidence, but most importantly smiling from ear to ear, which was totally down to your unbounded enthusiasm throughout the evening.
So a big thank you again and I look forward to working with you again in the future.
Grant Cornwell MBE, Chief Executive Officer & Head of Global Coaching, Tottenham Hotspur Foundation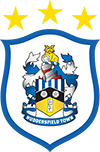 I would just like to thank you to yourself for the opportunity to attend the workshop Julie for her time and commitment delivering a fantastic course that I would highly recommend to all Premier League and Championship Cub Foundations and Trusts attend to implement as part of their community.
Adam Lunn, Huddersfield Town Association Football Club

Thank you for your great work and endurance. I really appreciated the approach and the feedback from students I got was very positive.
Philippe Schmidt, Head of Boarding, Institut auf dem Rosenberg, Switzerland

Thanks for yesterday the training was brilliant, and we are looking forward to getting things implemented within our partner schools.
Carl Carr, NCS & Premier League Stars Coordinator, Carlisle United Community Sports Trust